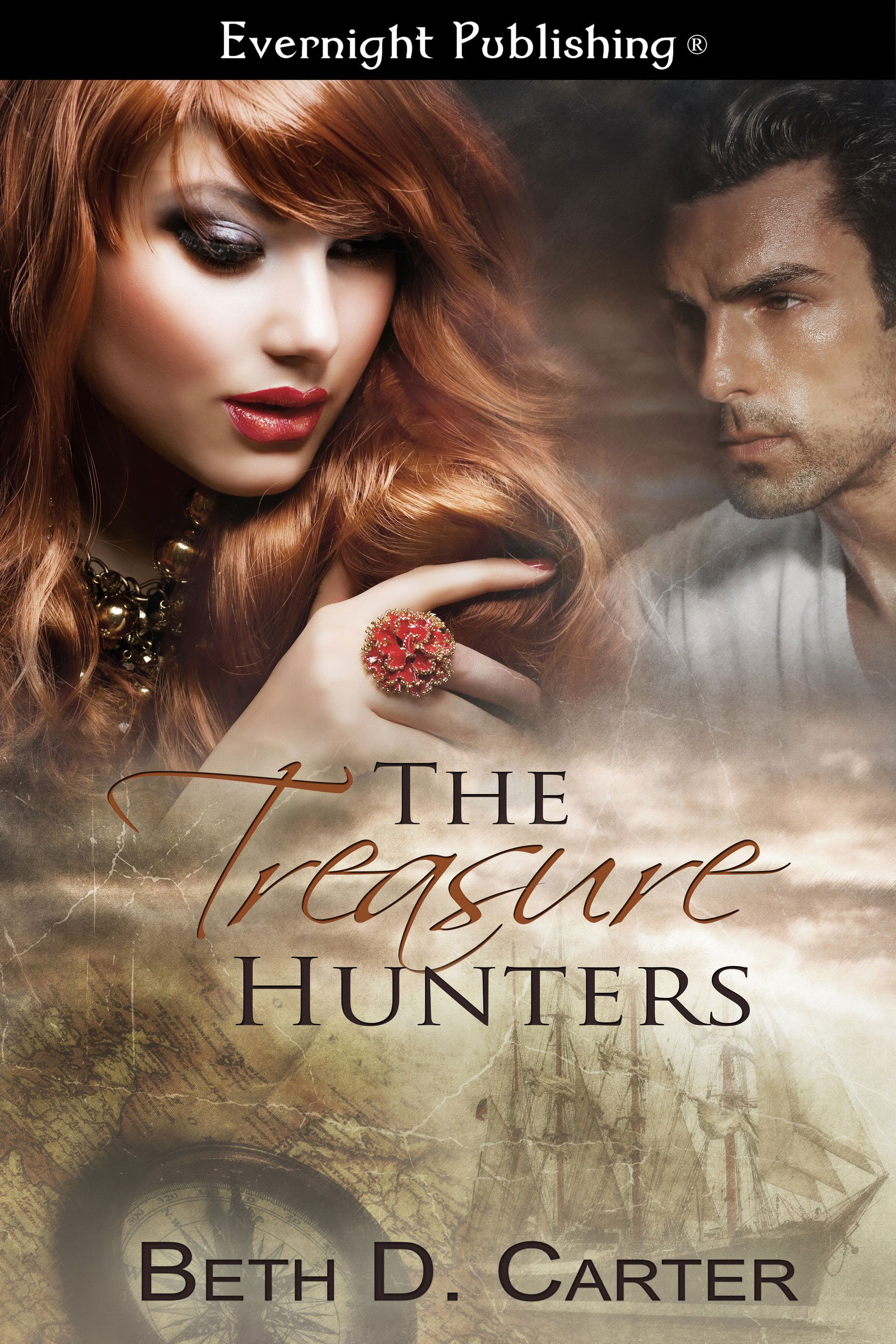 When the stock market crashes on October 29, 1929, it doesn't take long for Ruby Talcott to lose everything. Her father's shipping legacy slips through her fingers. Alone, destitute, she packs up her two best friends Eden and Merridie, and takes them to England for a new life.
Working in her family's warehouse of unclaimed cargo, she foils a plot to steal a map. But this isn't just any map…it's to a lost pirate treasure. Ruby takes the map for herself and convinces Eden and Merridie to go with her to find the priceless treasure.
She finds Captain Sinclair Dardon, a man also hit hard by the economic turn, to sail them towards adventure. But Ruby didn't count on her wild attraction to the handsome Captain. Nor did she expect he has his own bad guys hunting him.

She was vaguely aware her mouth dropped open. Before her wasn't the typical scruffy-bearded, dirty boat captain. This man was young. And handsome. More butterflies fluttered in her stomach. He had short black hair that looked like he'd been running his fingers through it in aggravation. He needed a shave, but Ruby rather thought his slight whiskers enhanced his looks rather than detracted. Although he looked tough, he had kind eyes––blue maybe, or green. It was hard to tell in the muted lantern light. He was tall, muscular, and when their gazes met her heart stuttered in her chest.
"My name is Sin," he said, introducing himself, although his gaze stayed locked upon her.
"Literally or figuratively?" Merridie asked dryly.
He winked at her. "Captain Sinclair Dardon. Who are you, and how may I help you?"
"I'm Ruby Talcott, and that's Merridie Morgan and Eden Cariker. We need passage to Africa," Ruby said, ignoring the odd excitement gripping her insides. Now was not the time to get distracted by a pretty face. Oh, but that was easier said than done, especially once he turned those hypnotizing eyes back her way.
"Why do you think I can help?"
"The registry office has you listed as heading to Africa this morning. We just need a ride."
"I'm not a passenger ship."
"We won't be passengers," Ruby insisted. "We can earn our way."
The way his gaze traveled up and down her body had her blood heating up and leaving little doubt to what was going through his lascivious mind.

https://www.evernightpublishing.com/the-treasure-hunters-by-beth-d-carter/