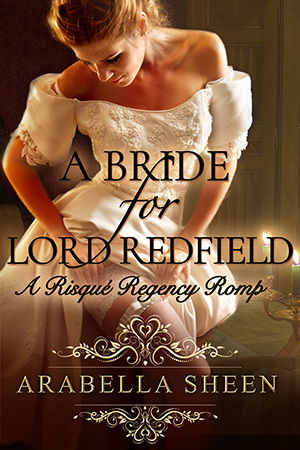 A risqué regency romp enjoyed by both servants and masters as love and passion is discovered―above and below stairs―in his lordship's household.
At Redfield House, everyone is busy with preparations for a ball, and rumor is rife in the servants' quarters that the master is about to propose.
Lord Thomas Redfield realizes the time has come for him to take a wife and that this duty can no longer be delayed. The only trouble is…he isn't sure the desire he once felt for Catherine, the woman he was previously betrothed to, is over and a new life with Rosalinda can begin.
Can Lord Redfield take Miss Rosalinda Mills for his wife, and will she agree to an engagement knowing he could still be in love with Catherine?
As the weekend unfolds and the fun begins, a bevy of illicit encounters are enjoyed between maids, footmen, grooms, and guests, while his lordship inwardly struggles with the problem of finding a wife.
Content Warning: contains passionate, sensual love scenes
Did you plot this book out or write wherever an idea took you?
I had the plot for A Bride for Lord Redfield floating somewhere in my head: A risqué regency romp enjoyed by both servants and masters as love and passion is discovered―above and below stairs―in his lordship's household. It was then just a question of creating characters and planning the chapters.
Each chapter tells the unfolding story of Lord Redfield's and Rosalinda's romantic/sexual romance from a different characters' point of view.

Do you believe a book cover plays an important role in the selling process?
Yes. Without doubt.
A cover is usually the first thing a reader sees, and if it doesn't appeal or give a hint of what the story holds, then there probably won't be a sell.
My publisher, Beachwalk Press, works with an amazing cover designer and all my covers have been produced by her company – Fantasia Frog Design.
Since the publication, what would you say has improved in your writing?
When I'm writing, I have the voice and critique of my editor in mind. Would she accept or reject a scene? Would she say I've repeated a word too often? Have I phrased a sentence correctly?
I hope my writing skills have improved and will continue to develop with each novel I write.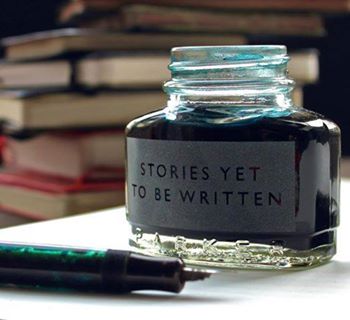 Do you have anything you would like to say to your current readers or to those that haven't yet read your work(s)?
WARNING…
Read my novels at your own peril. I've been reviewed as writing soft porn!
My novels contain explicit, sensual love scenes which you will undoubtedly devour and want more of. (wink, wink).
On a more serious note, I'd like readers to have as much enjoyment reading my Contemporary and Historical sensual novels as I've had when researching and writing them. I also hope any X-rated research websites I've visited on Google during the mid-night hours, remain top-secret!


Any advice you would like to give to your younger self?
Read, read, and read. This also applies to my 'older' self. Simply by reading the written word, you can discover so much about the art of writing.
Write because you have a story to tell. And don't worry about becoming an instant bestselling author.
Some wise words from an author friend have carried me forward on my writing journey: "Persist. It took me twenty years to become an overnight success…"
So, perhaps there is hope for me yet.




Beth, thank you so much for hosting me. Being a guest on Blast from the Past has been extraordinary. I hope your readers have enjoyed discovering a bit more about my Beachwalk Press golden oldie release – A Bride for Lord Redfield
EXCERPT – A Bride for Lord Redfield
Chapter 1
Emily
The hog was on the spit roasting, and Emily, who wished she was anywhere except standing at the kitchen fire basting a pig, was doing as ordered. She spooned the dripping juices and the spitting fat collecting in the tray back over the pig's carcass. Her new cotton work dress with short leg-of-mutton sleeves, although protected by her apron, was becoming visibly splattered by grease marks.
The heat made her sweat, and knowing she had to stay clean for her work above stairs, she longed to be away from the kitchen with all its dirt and grime.
Emily had too much to do to be standing idly saturating meat. She wasn't a kitchen maid by trade; she was a housemaid. But Mrs. Jameson, the cook at Redfield House, was shorthanded this weekend, and without the housekeeper knowing, she had commandeered Emily to help below stairs.
"How you doing, Emily?" Mrs. Jameson asked over her shoulder. The cook was vigorously stirring a mixture for one of her specialties—a rich Madera cake. "You mind you cover that hog proper. We wouldn't want the master to say the meat is dry, would we?"
Emily let out a deep sigh of frustration. "I'm trying my best, Mrs. Jameson. But I ought to be getting on with my own work. Molly won't be able to cope upstairs without me. Mrs. Clements is short of staff today, and as Molly has been lent to us, temporarily like, she's not familiar with how we do things here at Redfield House. She usually works on his lordship's estate in Dorset, but she's come to Tunbridge Wells to help with the ball."
"Has she indeed?" said Mrs. Jameson.
"Molly's only been with us a week, and she still can't find her way around the house, let alone do all the cleaning she's supposed to. I expect the wood has to be laid in the hearth and the furniture dusted in the morning room."
Emily was thinking about the jobs she had yet to finish above stairs. The bedrooms had to be made ready for the weekend guests and the brass on the stairwell was to be polished until it gleamed. The carpet in the hall had also to be taken outside and beaten, and all was to be done before his lordship's guests arrived that afternoon.
She would be lucky if Mrs. Jameson let her get away from the kitchen before noon. And if Mrs. Clements, the housekeeper, were to find out she had been skivvying for Mrs. Jameson below stairs, there would be hell to pay!
Mrs. Jameson and Mrs. Clements were always at loggerheads with one another, and any excuse to have an argument was looked for.
Emily had heard rumors that it was because of a falling out over Mr. Henderson, the butler. But she could be wrong. Old Mr. Henderson didn't look the type to stir jealousy in anyone's bosom, let alone the bosoms of two crotchety, bad-tempered women such as the cook and the housekeeper. Why, they must be nearly thirty, and Mr. Henderson at least forty, if not older.
One of the servants' bells above the door rang. It was the bell for the breakfast room, which meant the mistress and master had finished breakfasting and were signaling for the table to be cleared.
"You'd best answer that, Emily," said Mrs. Jameson while dusting the flour from her hands on her apron. "I can manage now. And Ruby will be here soon. She will help. And once she's finished peeling the potatoes, I'll set her to work on the dishes."
Ruby was Mrs. Jameson's niece and worked at Redfield House as a scullery maid washing pots and pans whenever Lady Redfield had guests for dinner or had planned a big event―like this weekend.
The kitchen, which was usually spick and span with gleaming brass pots dangling neatly on hooks or hanging from the rafters, was in a mess, and Emily knew Ruby would have her work cut out for her as she returned things to an orderly fashion.
Emily bobbed a curtsy. "Right then, Mrs. Jameson. I'll get back to what I was doing if that's all right with you. Thank goodness it isn't every day that his lordship is about to pop the question. Everyone knows Lord Redfield needs a bride, but we'd never survive if he made a habit of having parties. Although, if truth be told, I've heard that he does make a habit of popping the question."
"And how would a chit of a thing like you know that?" Mrs. Jameson asked with a frown.
"Well, a while back, I was in the laundry room collecting some clean bedsheets when I overheard Mr. Henderson say to Mrs. Clements that Lord Redfield was once engaged to Mrs. Greenwood. Mrs. Greenwood jilted his lordship and married his lordship's best friend. That would be the gentleman Lord Redfield hunts with. And Mr. Henderson knows everything about his lordship because Mr. Henderson has been here forever. I heard there was a right ruckus. An elopement to Gretna Green, and duels, and—"
"That's enough, young lady," Mrs. Jameson said crossly. "I suspect you're telling fibs. Why in the world would Mr. Henderson be in the laundry with Mrs. Clements? And besides, it's not for you to be gossiping about your betters. Be thankful Lord Redfield wasn't killed and that he survived the shooting. If he hadn't, you would be out of a job."
"So it is true," said Emily, astonished. "There is a secret about―"
"Be off with you!" Mrs. Jameson said, wagging a finger in warning. "Up those stairs and get on with your work. Not another word about this. Do you hear me?"
"Yes, Mrs. Jameson." And making a speedy retreat, Emily left the kitchen.
She was eager to discover more about Lord Redfield and an elopement, but it seemed Mrs. Jameson had no inclination or time to gossip with a lowly housemaid.
Emily made her way to the breakfast room, and when she got there, she discovered the room was empty.
It was a light, bright room at the front of the house, and although the sun streamed in through tall, sash windows and was reflected in the wide, gilt mirrors, it was too early in the day for the room to have lost its morning nip. A small fire was lit in the hearth in an effort to make the room warm, but all Emily could think of was that once the logs had burnt down and the embers had cooled off, the grate would have to be cleaned and fresh firewood laid in readiness for tomorrow.
Emily guessed Lord Redfield and his mother had gone through into the morning room. Lord Redfield, to read his morning papers, and Lady Redfield, to write her letters.
She had no idea where Molly was, and only hoped the morning room had been left in a tidy state before Lord and Lady Redfield had entered. All the housework and cleaning was supposed to be done early before the master and mistress were from their bedchambers. And if Mrs. Clements discovered Molly was still busy dusting when his lordship wanted to use the room, the housekeeper would be furious.
Clearing the breakfast dishes and salvers from the table, Emily loaded them into a service hatch in the wall. The hatches worked on a pulley system, hoisting and lowering food as it was needed back and forth to the kitchen. It saved carrying things up the servants' stairs at the rear of the house and it also prevented the food from getting cold.
Still busy loading the lift, and on the point of pressing a button to send the lift and its contents downstairs, Emily heard the door to the breakfast room open and close.
Damnation!
Thinking it was Mrs. Clements come to check on her, Emily turned and was about to explain why she was late in clearing the room, when she saw it was not Mrs. Clements, but Robert, the footman.
"You scared me, Robert," she said, putting her hand to her breast as if to slow its rapid beating. "I thought you were Mrs. Clements, or worse, Lady Redfield returning for her shawl." Emily pointed to a fringed, silk shawl that was draped over the back of a chair. Lady Redfield had forgotten to take the shawl with her to the morning room.
"No, it's only me, I'm afraid." Robert smiled. It was a sassy smile that bordered on the flirtatious and playful. "I've missed seeing you about the place this morning and wondered where you've been hiding."
Robert, although only a footman, was well liked by Lord Redfield. And it was whispered that Robert might be asked to leave Tunbridge Wells and work at Lord Redfield's country seat in Dorset.
Redfield House was an excellently sized town house for a grand gentleman such as Lord Redfield, but it was nothing when compared to Redfield Manor and all its acreage. At the Manor, a footman would have plenty of opportunity to rise in rank, unlike the prospects offered when working at Redfield House. Competition for promotion was always fierce between servants, especially amongst the men. And the chance of Mr. Henderson retiring in the near future was remote. It would be a shame if Robert were to leave; she would miss him greatly. But she could understand that he would wish to do so as the promotion and the extra earnings would be most welcome.
"I haven't been hiding," Emily protested. She didn't want it said that she was work shy. "Mrs. Jameson grabbed me and wouldn't let me go. I was only saved from turning that smelly hog on the spit when the bell rang to say breakfast was over."
"So…Mrs. Jameson grabbed you, did she?" Robert shortened the distance between them and reached out. "Was it like this, or was it like this?"
Before Emily knew what had happened, Robert had caught her around the waist and pulled her close, planting kiss after brutal kiss upon her lips.
She struggled, but it was to no avail. He was strong. And as he pushed her back against the wall, she felt one of his legs slip between the folds of her dress, pressing against her thighs. He was spreading her legs apart.
"Let me go, Robert," she whispered in a hushed tone when she could free her mouth from his. "Don't. We mustn't. Someone might come in."
She twisted in his grasp, but he held her tight.
Robert was handsome, tall, and shapely. And dressed in his uniform, he looked strikingly masculine. But until now, he had never really had the opportunity to approach her. Not like this. And she had purposefully kept him at a distance.
Of course, he had made advances. He had teased and flirted like all the footmen did, but he had never actually achieved anything except the occasional stolen kiss.
In the cellar or laundry room when no one was looking, he had cornered her and tried his luck, but she had always managed to fob him off and keep him at bay…until now. It appeared things were coming to a head, and she sensed he was beginning to want more than she was willing to give at present.
Girls in her position had to be careful. She couldn't afford to lose her job. And any liaison―innocent or not―with another servant would be noticed and frowned upon.
"Are you going to let me take you to the traveling fair this weekend?" he asked. "Or are you going to watch the jesters and puppet shows with Cliff? I've seen the way he looks at you, and I wouldn't be surprised if he hasn't already―"
"Don't you dare, Robert Manson. Don't you dare think something like that has happened between Cliff and me."
Cliff was the stable hand who looked after Lord Redfield's carriages and horses. Nothing had happened between her and Cliff, and even if something had, that was no concern of Robert's. Was it?
"Then give me a kiss to prove there's nothing between you and Cliff," he said with a grin. "And I mean a real kiss. You're pretty enough to have all of us running around after you. You might look prim and proper with your fair curls covered beneath your lace cap and your shapely figure concealed under your dress, but you aren't really prim and proper, are you?"
Without Emily realizing what was happening, Robert had captured both her hands in his. He was forcing them, twisting them behind her back until he was able to grasp them tightly in one hand. They were face to face. Torso to torso. And beneath her clothes, she could feel the hardness of his awakening manhood pressing against her thigh.
An ache was beginning to grow between her legs, and warmth spread throughout her. Robert always had the ability to set her pulses racing, and that was the case now.
With his free hand, he took hold of her face. Then, with the demanding firmness of his mouth, he once again lunged, ravishing her lips with his.

BUY LINKS:
Website - Amazon US - Amazon UK - Kobo - Nook
iTunes - Beachwalk Press - Universal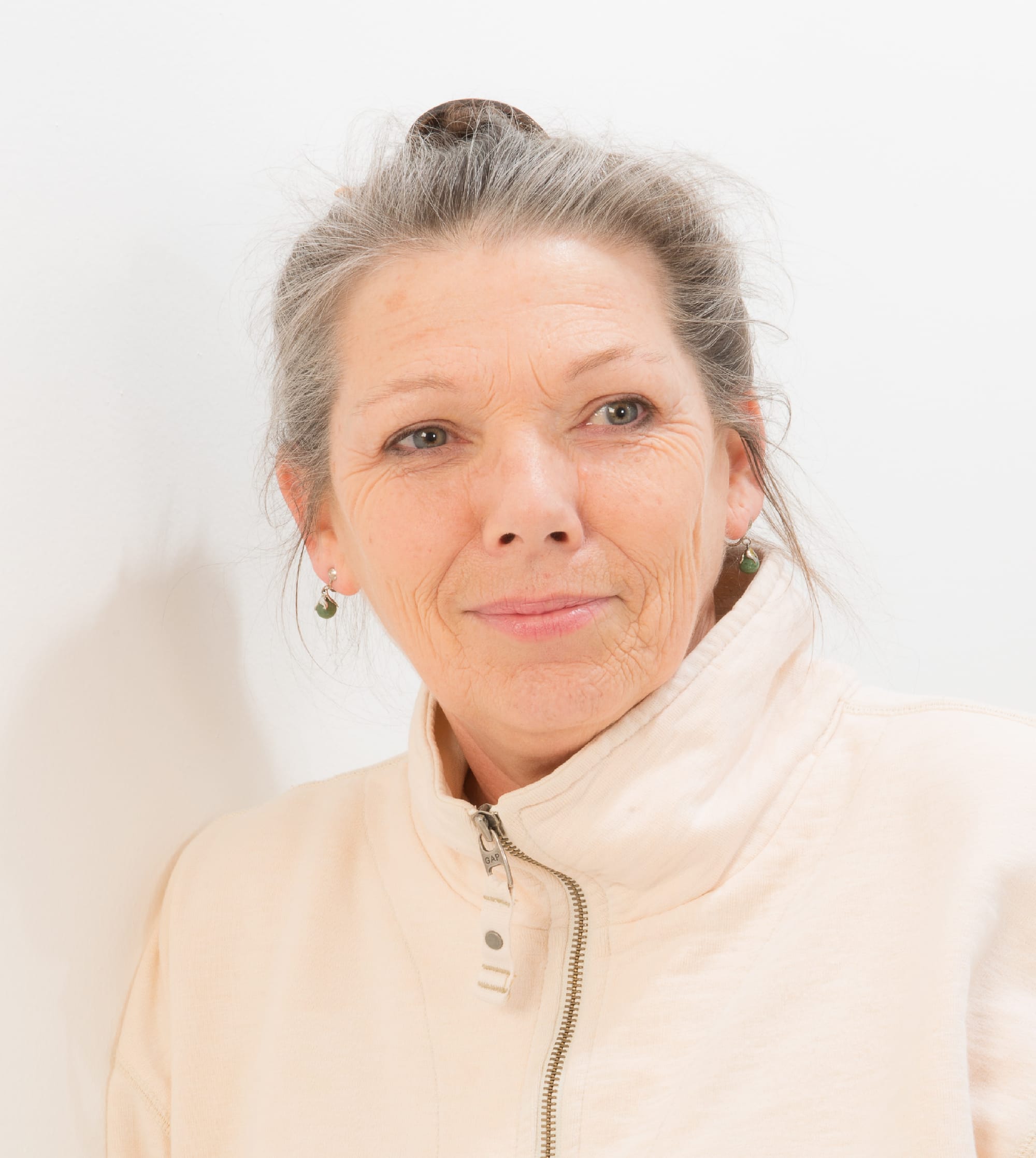 Arabella Sheen is a British author of Contemporary and Regency sensual romance. Published with Beachwalk Press, she is also a member of The Romantic Novelists' Association.
One of the many things Arabella loves to do is to read, and when she's not reading or writing romance novels, she is either on her allotment sowing and planting with the seasons or she can be found curled on the sofa pandering to the demands of her attention-seeking cat.
Having worked and lived in the city of Amsterdam in the Netherlands for nearly twenty years, she now lives in the South West of England with her family.
Arabella keeps in touch with her readers on:
Website Facebook Twitter Author Page Newsletter