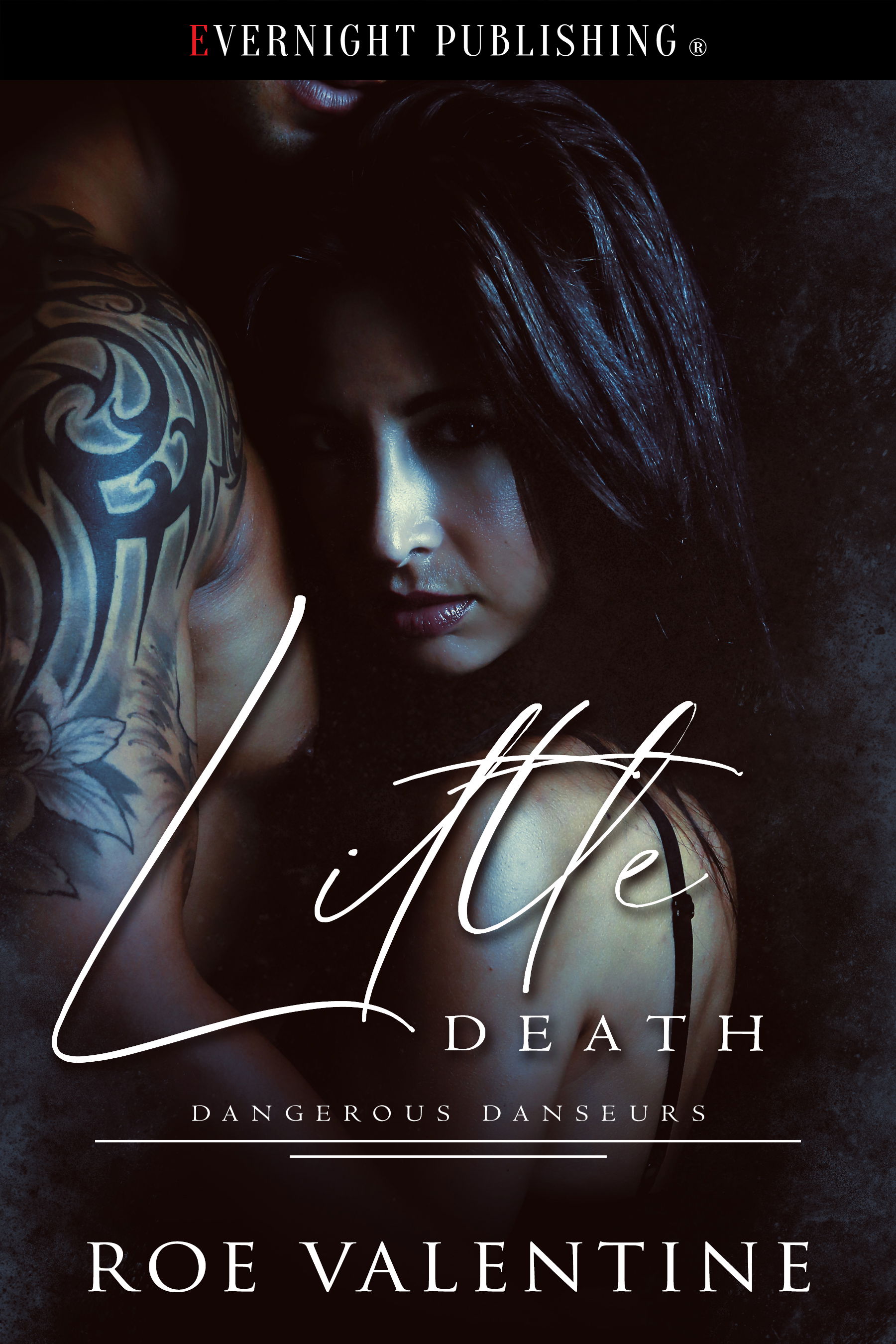 Hello Roe! Thank you so much for visiting Written Butterfly with me today! It's such a pleasure to chat with you. So tell me…
Can you tell us a little about your book?
Little Death is a revenge story gone awry. The Ivan and Mona used to be best friends as children, but as they grew up, they went down separate paths. Ivan gets into a life-threatening accident, but Mona isn't there for him. So, when they are all grown up and meet again, Ivan's pain of the Mona's abandonment is so strong still that he wants her to hurt too. The thing is, he has been in love with her his whole life.
What is your writing process? Do you outline, write by the seat of your pants (Pantser) or a combination of both?
I am definitely a plotter. I have a three-act spreadsheet that I use religiously. I've tried to pantser before, but let's say that book has been re-written multiple times, and I think a lot of my grays are because of it lol.
Do you have a ritual when it comes to writing? Example….get coffee, blanket, paper, pen, laptop and a comfy place.
Yes! My friends make fun of me because I need a total of three beverages to write. They include: something alcoholic (usually champagne), a bottle of water, and coffee of course. I also need my electric blanket.
Do you have a favorite line or scene in your book?
I love the scene where Mona goes to Ivan's ballet class, and he refuses to admit he knows her.
What future projects are on the horizon for you?
I have so many projects coming up! I have another novella, titled TRUST, featuring an anti-heroine with Evernight Publishing coming out this summer 2021. Also, I joined the Cocky Hero World, release date unknown (possibly this winter or next spring 2022). In addition, I've added a sweet romance pen name under my belt! I've joined the Pretty Bliss Authors anthology and will be writing a novella under the name Rose Marie. That will be coming out next year.
FAN READER QUESTIONS:
How did you decide on your genre? There is nothing more beautiful than love. For yourself and for another person. Romance stories give us hope that love exists, even in the darkest situations. Watching how it unfolds, the realizations, the feelings, the actions, there is nothing more satisfying (to me).
Where do you find your inspiration? Everywhere!

Blurb
A grandiose ego pushes Mona MonDragon to pursue high school nerd turned gorgeous ballet dancer Ivan Boss. Unfortunately, her perceived sure-thing week of no-strings-attached sex isn't so sure. Her ego takes a major hit when he not only rejects her but pretends he doesn't know her. When she jumps through hoops to have him, she begins to question if what's driving her to take such chances is something residual from childhood. Whether it is or not, all she knows is his wish is her desire.
Revenge drives Ivan Boss, and when the object of his hate comes back into his life after 10 years he battles the part of him that loves Mona with the part that wants her to pay for torturing him when he needed her most. The internal struggle heightens when he starts to see her as human, and he begins to question his ability to follow through with his ultimate revenge.
Excerpt
"Cut your shit, Ivan," Mona said, eyes darker if that were possible as she glared at him through the mirrored wall.
"Excuse me?" He only caught her stare in the mirror, didn't turn to face her. The mirror gave him space—an illusion of protection.
"You know me, Ivan Michael Boss. You've known me since you were five years old. Why the hell are you saying you don't remember me?" Her eyes narrowed, and red colored her cheeks.
It was true. He had known her since he was five years old when the world was puppies and ice cream and there was nothing wrong with falling in love with a girl. Because that's how long he'd been in love with her, since he was five years old.
"I knew a Ramona when I was five years old. You are not her. I actually haven't seen her since I was fourteen."
Fourteen is when she was initiated into the "in crowd" and left him for dead.
She was rendered speechless by his omission, and that annoyed him. He didn't want the softness in her eyes to derail him, yet that's exactly what happened. He looked away from her reflection, fully focusing on folding the towel over the barre.
"I've always been Ramona, Ivan," her voice softened.
When he looked up, she turned from the mirror and faced him full on—nothing between them.
"Is there a reason you decided to take my class?" He couldn't stand the talking. He couldn't stand the doe eyes. He couldn't stand her to be human, because she hadn't been that to him in a long time.
A sly smile stretched over her full strawberry lips. "I thought we could have a … reunion of sorts while I'm in town this week." Her lithe body slithered closer to him, a hand blindly finding the metal barre for balance.
He didn't back away the closer she got. The slightest hint of vanilla wafted off her body. Sweetness identified. The look in her eyes could have dropped him to his knees, and he knew what she wanted. It was what they all wanted. She wanted to use his body for her pleasure. The notion of sex with him colored her face further, and he had a decision to make.
"What makes you think I want a reunion with you?"
Her face fell, the edges of her eyes narrowed. "When did you become such an ass?"
"About ten years ago." He smirked, gaining strength from her pull on him.
She averted her gaze for a moment. What is she thinking?
"What are you asking me here, Mona?" he asked, forcing her eyes to meet his again. This time there was something odd in them.
She shrugged, though didn't move back from the possibility of rejection. That was unexpected. Mona never got rejected—in fact, she did the rejecting. "Sex with no strings attached."
He did his best not to gasp. Did he hear correctly? Did Mona outright ask him for sex? The tightness in his briefs caused him to shift his stance, not graceful enough as she turned her attention to his crotch and smiled at the display. He cursed his body for betraying him yet again.
"You want this?" He smirked again, knowing full well his cockiness went up several notches. The things I could make her do. How far would he go?
"I do." There was no hesitation on her end, eagerness really.
"Are you sure about that?" The devious plan began to take shape in his mind.
She batted her eyes. "I came to your class, didn't I?"
He chuckled. "Well, this is an interesting turn of events. But, I'm not worried about taking you up on your offer. In fact, I'll fuck the shit out of you right now, but I don't think you can handle what will come after."
Her eyes grew wide. "What do you mean?"
Swiftly he grabbed her delicate hand, pressing it against his erection. "That you'll never have this again after tonight. That could be devastating for you."
She gulped, not taking her hand away, not looking away. "I said no strings."
"With me, there will be strings for you." He pushed her hand away. "Frankly, I could take it or leave it."
She was breathless and unaffected by his curt remark. "I can handle it."
Where to Buy
https://www.evernightpublishing.com/little-death-by-roe-valentine/#Descriptionhttps://www.amazon.com/Little-Death-
Dangerous-Danseurs-Book-ebook/dp/B08WHNDQGS/ref=sr_1_1?dchild=1&keywords=little+death+by+roe+valentine&qid=1614272934&sr=8-1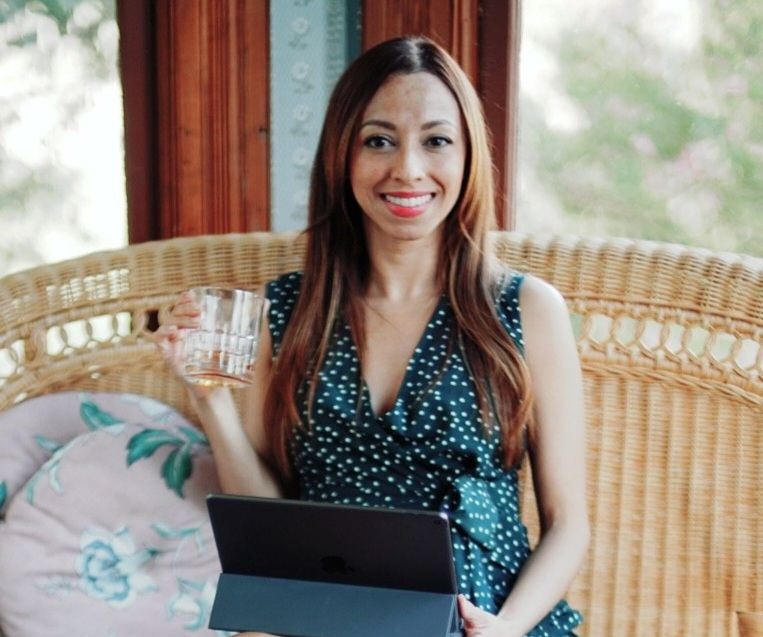 Biography
Roe Valentine was born into the right family. Not only does the name Valentine suit her, but her grandmother, unknowingly, introduced the young Ms. Valentine to her first romance novel. She calls herself a romantic at heart and believes that love conquerors all.
The Texas native attempted to write her first contemporary romance novel when she was nineteen years old. That attempt didn't take, but her story has a happy ending. She kept pursuing the dream until she landed her first publishing contract in 2013.
When not busy writing love stories, Roe can often be found reading in a variety of genres, streaming all the tru crime documentaries, popping a bottle of champagne, and pretending to workout. Enjoying margaritas with some girl-talk isn't unusual for her either. Also, she is obsessed with her hairless sphinx cats. Meow! For a night in, she and her partner are known to grill in the backyard or veg with days' worth of snacks.
She writes spicy Contemporary, Historical, and Erotic romance novels.
Roe loves meeting readers and authors alike! Find her on every platform.
Social Media
Facebook -https://www.facebook.com/RoeValentine
Twitter - @roevalentine
IG - @authorroevalentine
Goodreads -http://www.goodreads.com/Roe_Valentine
Website -www.roevalentine.com