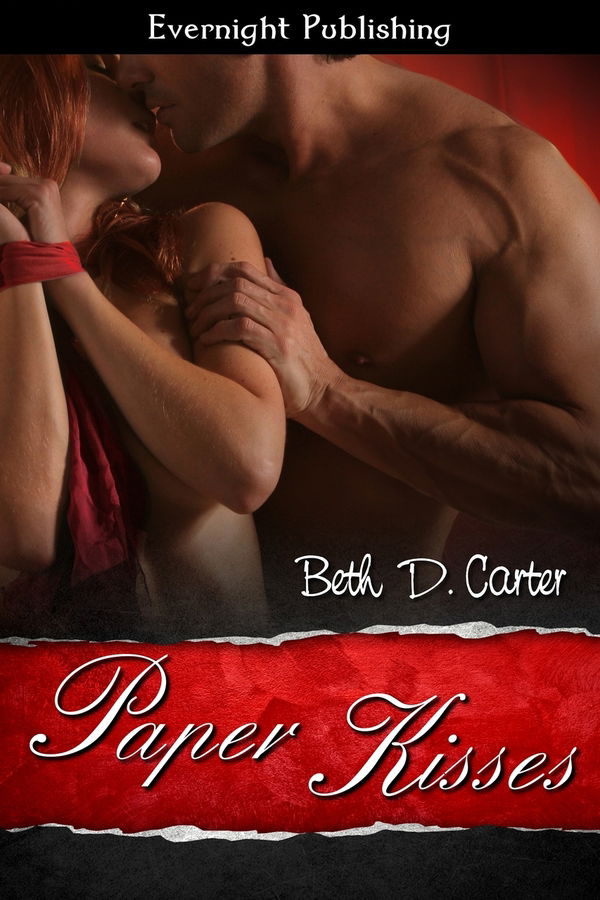 When Alannah's husband tells her she's boring and he doesn't want to be married to her anymore she spirals into a world of hurt and confusion. She decides to go back to her hometown in Missouri to figure out where she lost the confident girl she used to be.
Speeding into town, she's pulled over by her old best friend, Skylar Randall, now the town sheriff. He's still mad at her for leaving twelve years ago without a word of good-bye. But suddenly Sky isn't just her high school friend anymore, he's morphed into a man who goes after what he wants, and he's just declared he wants her.
But Sky's private world is one full of bondage and in trying to silence the doubts in her head, he will tie her up as long as it takes for her realize that what she really left behind was faith, hope and whole lot of kisses.
Be Warned: BDSM, anal sex

https://www.evernightpublishing.com/paper-kisses-by-beth-d-carter/